An inquiry continued into the two-car head-on crash in Wilmington, Massachusetts, which caused injuries to both motorists.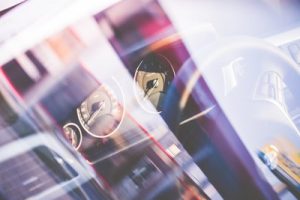 Reports from law enforcement indicate that the accident happened at Hopkins Street at approximately 6:30 p.m. on Friday.
There were no other occupants in the vehicles.
One driver was a man who suffered serious injuries, and the other driver was a woman whose injuries were not as severe. Both were transported to the hospital.
The cause behind the incident is unknown at this time.
Weather and Car Accident Lawsuits
Often times speeding is the cause of a two-car collision. Responsible drivers must always operate a motor vehicle at a speed that is appropriate and safe to the road conditions. The weather, construction, or any myriad of scenarios can require a driver to change the manner in which he or she operates a motor vehicle. For example, in a downpour of rain a motorist should slow down significantly. Regardless of whether you think you can handle the weather or other road obstacle, the other motorists on the road are changing their behavior and you must remain consistent and safe within the flow of traffic.
The female driver could be liable to the male driver in a personal injury lawsuit, since his injuries were reported to be serious. From those reports, it is likely that his damages could be large due to her negligence or reckless driving, if that is found to be the cause of the accident. Scenarios like this can be difficult to undertake, and it is imperative that an injured party has the right representation. If you are involved in a two-car collision and sustained injuries due to another driver's negligence or reckless behavior, call the lawyers at the Jeffrey Glassman Injury Lawyers at (617) 777-7777 for help.