The month of October is an exciting time for house decorations, carving pumpkins, costumes, Halloween parties, haunted houses, and enjoying the season. Throughout the chaos and festivities of Halloween, it is important for homeowners and enthusiasts to remember safety. From pedestrian and traffic safety to preventing encounters with strangers, parents and party-goers throughout Massachusetts can plan ahead to prevent potential Halloween accidents and injuries.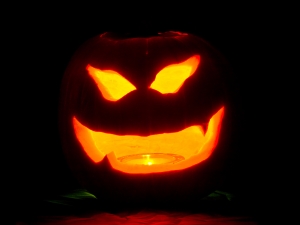 Trick-or-treating and other Halloween traditions have long been a safety concern. Our Massachusetts personal injury attorneys are dedicated to helping you prevent injury. From understanding the importance of traffic safety to remaining aware of other property dangers, here are some Halloween safety tips for you and your family.
Street safety for drivers and pedestrians. Halloween means crowded streets, costumes with low visibility, and endless distractions. Whether you are trick-or-treating with your children or driving in a car, remember to pay attention and avoid cell phone use, especially when in neighborhoods where there may be a lot of children.

Homeowner obligations. Halloween is always a risk for homeowners. An injury on your property could result in legal action and a payout of financial compensation to victims. You can protect yourself from liability by keeping your lights on and making sure walkways are clear.
Pets and animal dangers. Dogs often feel threatened when they are approached by strangers, especially on territorial property. If you have an animal, you should make sure that the dog is secured before trick-or-treaters and other guests arrive. Dogs may also be more threatened when there are costumes. Make sure that your children do not approach strange dogs or your own dog in a costume that could make them unfamiliar. Always remind your children to be wary of animals when approaching a new home or property.
Costumes. Halloween costumes could pose a number of risks, especially if you lose visibility. Make-up and masks could make it more difficult to see traffic and safely cross the street. High-heels are a known risk of sprained ankles and falls. When wearing a costume, know your limitations and the potential risks to you and others. Drivers should never wear masks and be wary of other costume features that could reduce vision.
Strangers and candy. Trick-or-treating is safer in groups and young children should have an escort. Always remind your children of the dangers of approaching a stranger or unfamiliar property. You should also inspect candy and make sure it is properly packaged to ensure that it is safe for consumption. As always, children should never enter the home or get into the vehicle of a stranger.
Halloween is a fun and active time, full of excitement for enthusiasts of all ages. From trick-or-treating to Halloween parties, it is important to consider the potential dangers of costumes, unfamiliar property and traffic. To fully enjoy the season, remember that safety is key. These tips should help you and your family stay safe while preventing potential slip and fall or car accidents that could leave you open to liability.

If you or a loved one has been injured in the Greater Boston area, contact Jeffrey Glassman Injury Lawyers, LLC for a free consultation to discuss your claim. Call (617) 777-7777.
Additional Resources Bounce House Parties a Big Hit, But Present a Significant Danger of Injury, Boston Personal Injury Attorney Blog, December 6, 2012
Millions Slip in Restaurants Each Year. How You Can Stay Safe from a Boston Slip and Fall, Boston Personal Injury Attorney Blog, December 28, 2012