In May 2009, engineers at GM learned that black box evidence obtained from Chevrolet Cobalts confirmed that hundreds of thousands of cars had fatal defects. The evidence showed that if the vehicle was bumped or weighed down, the engine's power could shut down and deactivate airbags. Despite this knowledge, along with additional documents and studies that confirmed the report, GM told families of accident victims that it did not have enough evidence to confirm the defect. After years of denial, GM finally recalled 1.6 million Cobalts and other vehicles that could also be affected by the defect.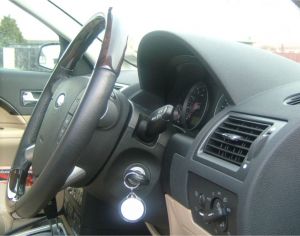 When a defective or dangerous product causes harm to a consumer, the company must be held liable. While many corporations may fight allegations on other grounds, this is a case of egregious deceit in an attempt to deny victims their rightful recovery. Failure to admit the fatal defects has also put hundreds of thousands of additional motorists and their passengers in danger. Our Boston personal injury attorneys are dedicated to protecting the rights of accident victims.

For years, GM denied the allegations and even reportedly threatened to pursue legal fees from a victim if they did not drop their lawsuit. Routinely, the car manufacturing company distributed letters alleging that there was no basis for claims. Even in post-2009 accidents and fatalities caused by failed airbags, the company continued to deny liability. The Boston Globe reports that since May 2009, there have been at least an additional 23 fatal accidents involving the recalled models. This amounts to the preventable deaths of 26 victims.
The federal government currently has a system of Early Warning Reporting, which requires automobile manufacturers to disclose any claims involving vehicle defects involving serious injuries or fatalities. All of the accidents that occurred since 2009 were reported to the government. After interviewing the families, survivors, law enforcement agents and lawyers involved in these cases, it is clear that GM repeatedly denied any responsibility or vehicle defects. All of the settlements forced victims to keep silent on their cases, which prevented word from spreading. In all of these cases, GM pushed back, ignored repeated calls, and even threatened victims who tried to inquire about the faulty airbags.
Currently, GM is under investigation by the Justice Department and the company has since recalled the defective vehicles. The company now admits that 12 deaths were tied to the engine switch problem but alleges that these accidents occurred before the 2009 conference. While every accident demands its own review, the failure to recall the vehicles earlier could have resulted in 26 deaths. In each of these accidents, a driver lost control and the air bags failed to deploy.
According to reports, employees, including engineers, sales representatives, dealers, lawyers and investigators knew of the switch problem. This led GM to conduct research on the vehicles. After an 8 month internal investigation, GM finally moved to put an end to claims and damaging depositions by settling a wrongful death lawsuit. According to depositions, GM had more than 80 complaints on record since 2005 involving "engine switch" injuries or deaths.
Contact Jeffrey S. Glassman for a free and confidential appointment to discuss your rights. Call (617) 777-7777.
More Blog Entries:
Understanding Risks of Carbon Monoxide in Massachusetts Homes, Boston Personal Injury Attorney Blog, December 17, 2013
Massachusetts Fall Injuries a Growing Risk, Jan. 30, 2014, Boston Personal Injury Lawyer Blog