Three lives a year are saved every year from car accidents in Massachusetts because of the implementation of our graduated driver licensing (GDL) law, according to USA TODAY. It is estimated that 2,000 lives could be saved each year if every state enacted a comprehensive program of phased-in driving privileges for teenage drivers.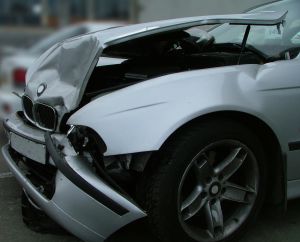 It isn't news that teenage drivers need lots of help behind the wheel. While states are to make sure that drivers are getting the proper training before hitting the road unsupervised, parents should take this responsibility as well. Frequently talk with your teen driver about the importance of safe driving habits. Your conversations may be enough to instill safe driving habits and to potentially save their life.
Our Boston car accident attorneys understand that this report, from the Allstate Foundation, comes as Congress gets ready to look over a multiyear highway and transit-spending bill. Advocates of safe driving habits and of the GDL program, are campaigning for $25 million a year in incentives to get each state to beef up their GDL program.
Traffic accidents continue to be the top killer for teenagers in the country. Drivers age 16- to 19- are four times more likely to get into a serious accident than any other age group of drivers.
Massachusetts GDL Program, Implemented in 1998:
-Stage 1, Learner's Permit: A driver can get this license at 16-years-old. A driver must hold this license for 6 months before advancing. During this time they're required to complete 30 hours of classroom instruction, 6 to 8 hours of behind-the-wheel training, 4 to 6 hours as an observer to another student driver and 12 hours of supervised driving.
-Stage 2, Junior Operator's License: A driver can get this license when they're 16 and a half and they've completed the requirements of the learner's permit stage. They're not allowed to drive between midnight and 5:00 a.m. unless they have a parent or a guardian in the vehicle. For the first 6 months, they're not allowed to drive with any passengers under the age of 18 unless they are supervised by a driver that is 21-years-old or older.
-Stage 3, Full License: After completing the first two stages, a driver can apply for a full, unrestricted license once they've turned 18.
The AAA Study points out seven components to an effective GDL system:
-A minimum age 16-years-old to get a learner's permit.
-A driver must obtain a learner's permit for six months before having the privilege of driving without any adult supervision.
-Completing a minimum of 30 hours of supervised driving during the learner's stage.
-A driver should be able to apply for an intermediate license once they turn 16 and a half.
-Drivers in the intermediate driving stage should have a restriction on nighttime driving to where they're prohibited from driving after 10:00 p.m.
-Drivers with an intermediate license should not be able to have more than one non-family member passenger in the vehicle at a time.
-Drivers shouldn't be able to apply for a full license until they've turned 17-years-old.

If you or your teenage driver has been injured in a Boston car accident, contact Boston Injury Attorney Jeffrey S. Glassman for a free and confidential appointment to discuss your rights. Call 877-617-5333.

Additional Resources:
Study: Phased-in teen driving privileges could save 2,000, by Larry Copeland, USA TODAY
More Blog Entries:
Boston Teens Practice Safe Driving to Avoid Car Accidents Around the Holidays, Boston Car Accident Lawyer Blog, December 5, 2011

Snowstorm Provides Peek into Winter Forecast and Risks of Car Accidents in Massachusetts, Boston Car Accident Lawyer Blog, November 1, 2011