Authorities urge boaters to stay safe on the water as the Fourth of July holiday ushers in the height of the summer boating season.
We have reported on our Boston Personal Injury Attorney Blog that it has been a particularly deadly season for Massachusetts boating accidents. By the first week of June, six fatal Massachusetts boating accidents had been reported this year, compared to 10 during all of last year. So far, 21 people have died in accidents off the coast of Massachusetts in 2010.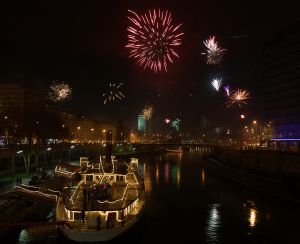 The National Safe Boating Council is encouraging boaters to wear life jackets and stay safe on the water during the upcoming holiday weekend.
"Boating is a big part of Independence Day celebrations," said Virgil Chambers, executive director of the National Safe Boating Council. "The Fourth of July weekend may be one of the only days some people get on a boat the entire summer, and it's even more important that every boat operator remembers to share the 'Wear It!' message."
Drowning is the cause of death in about 90 percent of all recreational boating accidents.
ABC40 reports that Massachusetts Environmental Police will be teaming up with state police and local law enforcement to crack down on drunk boating over the holiday. The effort is part of "Operation Dry Water Weekend," which is occurring along coastal areas nationwide.
"We are out conducting patrols looking for people that are under the influence," said Sergeant Scott Amati of the Mass. Environmental Police.
The enforcement effort will also be a chance for authorities to conduct safety checks and help boaters better understand what they need to know to stay safe on the water.
Boat Massachusetts provides additional information on boating laws and boater responsibilities.

If you or a loved one is injured in a Massachusetts boating accident over the Fourth of July weekend, contact Boston Injury Attorney Jeffrey S. Glassman for a free and confidential appointment to discuss your rights. Call 877-617-5333.