Our Boston personal injury lawyers know cases involving injuries to children can be especially hard on families.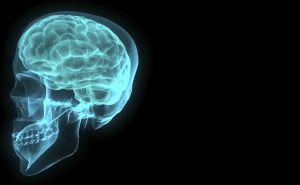 According to a recent story from News10.com, the family of a ninth grade student at a school in Hialeah, Florida filed a negligence lawsuit against an event company. The girl was attending Spirit Day at the school and was participating in a sumo wrestling game.
The girl was wearing a sumo wrestler suit provided by the event company. The suit allegedly did not fit her properly. The family, through their attorney, alleged that the improperly fitting suit and insufficient supervision caused the girl to have her head banged against the floor several times.

She was eventually taken to the emergency room. The family has further alleged that the girl has suffered a traumatic brain injury (TBI) and now has trouble communicating, is exhibiting child-like behavior, and has various other cognitive impairments as result of the head injury.
While the event company states it has not yet seen the lawsuit, they have met with their insurance company and inspected the wresting suit and all related equipment, and they deny any wrongdoing. The company spokesperson claims that all instructions and safety procedures were followed completely.
This type of lawsuit is a negligence action alleging that a defendant owed a duty of reasonable care to the plaintiff. There must be a breach of that duty of care, and the breach caused the plaintiff to suffer damages.
A company that runs events at schools, for example, owes a basic duty of care to anyone who attends the events. The duty of care is to prevent foreseeable harm to foreseeable persons or property. If a company sets up games for the kids to use, they must act with reasonable care to prevent anyone from getting harmed while using the games in any predictable manner.
If, as the defendant here claims, they did everything properly and this type of injury was not something they could foresee happening, they may not be liable for any injuries caused. However, if a jury finds that the injury was something that the company knew or should have reasonably known could happen, they may be found liable.
It should be noted that many of these cases settle out of court. If the defendant believes there is decent chance that they could lose the case, or if they just don't want the general public to know they were involved in an incident in which someone was harmed, they may agree to a private settlement.
As your Boston personal injury lawyer can explain, you may be able to get a full and appropriate settlement without ever having to set foot in a court of law. This may also allow you to get a financial recovery much faster than if the case went to trial. The important thing is that your attorney is willing to go to trial if that is what is required to get you the best possible result. You want an attorney who is truly looking out for your best interests.
If you are injured in an accident in Boston, call Jeffrey Glassman Injury Lawyers for a free and confidential appointment — (617) 777-7777.
Additional Resources:
Lawsuit filed against school, event company after girl seriously injured, July 22, 2014, Local10.com
More Blog Entries:
Could Boston Bike Share Increase Brain Injury?, July 9, 2014, Boston Personal Injury Lawyer Blog