The number of drivers who are text messaging at the wheel has increased by 50 percent over the last year, according to CBS Boston. This increase was concluded through a recent study conducted by the National Highway Traffic Safety Administration (NHTSA) in which researchers took updated snapshots of drivers at selected intersections to see just how many drivers are using a hand-held device while driving.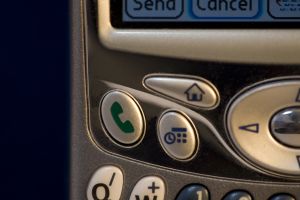 As we recently reported on our Boston Personal Injury Attorney Blog, the National Transportation Safety Board (NTSB) is looking to halt this increasing trend through a nationwide ban of using portable electronic devices by all drivers. This is another attempt to make our roadways safer and rid them of irresponsible and unfocused drivers.
Our Massachusetts car accident lawyers understand that the number of text messaging drivers continues to increase despite tougher laws and stricter enforcement efforts against the dangerous behavior. In our state, city employee drivers and drivers who are under the age of 18 are banned from text messaging at the wheel. Still, all too many people are sending and receiving messages while driving, making our roadways dangerous for everyone.
We're in the heart of the holiday season and vehicular traffic is heavier than ever. Drivers are asked to curb all distractions, not just cell phone-related distractions, while heading out during the Christmas and New Year's holiday periods. The Governors Highway Safety Association is here to reiterate the importance of focused, alert and responsible driving habits.
Tips to Avoid a Distraction-Related Traffic Accident over the Holidays:
-Shut them off. Turning off all electronic devices before getting into the car will help to eliminate the temptations to drive while distracted.
-Urge your friends and family members to take part in these safe driving habits. Spread the word about the dangers and consequences of distracted driving.
-Change your voice mail. Set up a voice mail message that lets callers know that you may not be answering because you're currently behind the wheel.
-If you get a phone call or a text message, have a passenger answer or respond.
-If a phone call or a text message is important and must be addressed, pull over in a safe spot and then deal with it. Don't handle these calls and texts while your vehicle is in motion.
-If you're traveling out of state, get to know the distraction-related laws in each state you'll be driving through to avoid a costly traffic citation.
-Know the directions of your road trip before venturing off. This will help you to avoid looking at a road map while you're driving.
-Make sure all passengers, children and pets are properly restrained before moving the car.
-Focus on driving, and driving only. Try to avoid smoking, drinking, eating and messing with the radio while driving.

If you or someone in your family has been injured in a distraction-related car accident in Massachusetts, contact Boston Injury Attorney Jeffrey S. Glassman. Our firm offers free and confidential appointments to discuss your rights. Call 877-617-5333.
More Blog Entries:
Holiday-Related Accidents in Massachusetts and Elsewhere Up Already From 2010, Boston Personal Injury Attorney Blog, December 17, 2011
Hingham Car Accident Allegedly Caused by Driver with 10 License Suspensions, Boston Personal Injury Attorney Blog, December 15, 2011