DePuy is one of several manufacturers who produced and sold metal-on-metal hip implant products to patients who needed a hip joint replaced or resurfaced. Unfortunately, the DePuy metal-on-metal hip implant product did not live up to expectations. The metal-on-metal replacement joints have a high fail rate that necessitates surgical correction for many patients within five years or less from the original surgery, and the implants also are causing complications including metal toxicity and significant pain.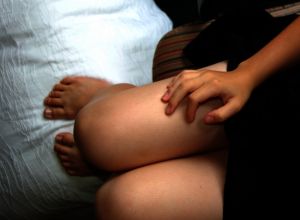 Our Boston medical malpractice attorneys know that DePuy Manufacturing has been under fire in the United States for a long time with thousands of lawsuits filed against the company, many of which are moving forward in multi-district litigation in federal court. However, what people in the U.S. may not know is that they aren't alone. DePuy hip implant products were sold not just in the United States but throughout the world. As such, DePuy is facing litigation on many fronts.
DePuy Hip Implants Causing Global Problems
DePuy, a unit of Johnson & Johnson, has been waging legal battles in the United States and NJ.com recently reported that more than 10,750 lawsuits have been filed based on the DePuy ASR XL hip replacement product. The lawsuits have been filed in state courts throughout the U.S., and there are both individual lawsuits ongoing and federal lawsuits including consolidated multi-district litigation cases.
The news has been up-and-down for DePuy with the ongoing lawsuits, with the plaintiff winning the first bellwether trial and Johnson & Johnson winning the second. The bellwether trials are essentially test trials, the outcomes of which can determine whether DePuy settles other pending cases and for how much. The bellwether trials are important as they may be determinative of the outcome of U.S. cases pending against Johnson & Johnson as a result of the DePuy hip replacement products.
These trials, however, are not the only thing for DePuy to worry about. The company did not restrict its sales of hip replacement devices to the United States and there are people in multiple locations throughout the world who are experiencing problems as a result of trusting the DePuy products.
Recently, for example, ENCA revealed that there are thousands of South African residents who are coping with problems caused by defective DePuy hip replacement devices. Those in South Africa who have been affected by the defective medical device want their day in court too and now there is a good chance they will get it.
This is made possible because lawyers have been given the go-ahead to sue the British company that made the implants. Now, nearly 200 South Africans are already demanding damages from DePuy due to botched hip replacements that are causing complications including almost constant pain.
DePuy will have to respond to the lawsuits brought by the 200 South Africans who are suing, along with responding to the claims made in the United States and elsewhere in the world. Hopefully, DePuy will accept responsibility for its actions as people throughout the world suffer the consequences, and will step up, do the right thing and fairly compensate victims for their injuries.
Unfortunately, DePuy doesn't seem eager to right the wrongs caused by its dangerous products and injured victims will need to do everything possible to protect their rights and get their money from DePuy for their losses.

If you are a patient who received a hip replacement in Massachusetts, call Jeffrey Glassman Injury Lawyers for a free and confidential appointment — (617) 777-7777.
Additional Resources:
J&J Admits DePuy Defect in Trial Awarding Plaintiff $8.3M, Boston Personal Injury Lawyer Blog, March 23, 2013