Our Boston workers' compensation lawyers frequently report on contractors that face workplace safety violations. And we understand the risk construction workers take when employers don't make safety the priority.
An administrative law judge has sided with the U.S. Department of Labor upholding eight citations and $91,200 in fines given to a Boston contractor.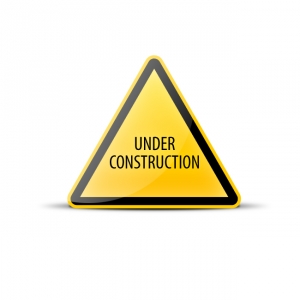 The Occupational Safety and Health Administration (OSHA) had cited Shawn Telsi following an inspection back in August 2009 at a construction site located at 394 Dedham St. in Newton, Mass. Telsi does business under the names of Life Time Homes, Green Pines and/or Telsi Builders.
The OSHA inspectors found workers without cave in protection, potential falls in uncovered 7 foot deep holes, lack of head protection, impalement hazards from steel rebar, and lack of safe exit from holes which had dirt piled at the edges.
Telsi contested the fines and citations to the independent Occupational Safety and Health Review Commission.
"Serious, life-threatening hazards remained uncorrected even after they were brought to this employer's attention," said Marthe Kent, OSHA's New England regional administrator. "In one instance, had the unprotected 14-foot-high excavation wall collapsed, it would have engulfed workers who were pouring concrete formwork and crushed them beneath tons of concrete, soil and debris."
A regional OSHA representative said the ruling upholds the federal agency's commitment to workplace safety.
"Employers must understand that they cannot disregard standards meant to protect the life and safety of their employees without facing consequences," said Michael Felsen, the Labor Department's regional solicitor for New England. "This decision not only affirms OSHA's findings, it also shows that the Department of Labor will not hesitate to pursue appropriate legal action on behalf of America's workers."
OSHA requires a protective system on any trench that is 5 feet or deeper, unless the trench is made in stable rock. There are several different types of protective systems including:
-Shoring: requires installing supports to prevent the soil from moving.
-Sloping: requires cutting the trench wall back away from the excavation.
-Shielding: uses trench boxes placed in the excavation area to prevent cave-ins.
Other rules to keep in mind around trenches: don't allow heavy equipment near trench edges, keep extra dirt at least 2 feet away from trench edges, inspect trenches after it rains and prior to each shift, and know if there are underground utilities in the area.

If you have been injured in a Boston work accident, contact the Massachusetts workers' compensation attorneys at Jeffrey Glassman Injury Lawyers for a free and confidential appointment to discuss your rights. Call 877-617-5333.