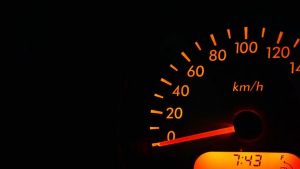 On June 13, the Needham Police Department received information about a two-vehicle accident. The accident was reported to police around 6:45 in the morning and emergency responders were dispatched to the scene shortly after the news of the collision was received. The incident occurred at the intersection of Highland Avenue and West Street.
Upon arrival, first responders discovered that a man from Lynn had been operating a motor vehicle without a license to operate. The man subsequently caused an accident with one another vehicle. One of the individuals in the crash sustained injuries, and they were provided medical treatment on the site of the accident. No fatalities were reported.
Car Accidents and Injuries
A vehicle accident can occur on any road. While they tend to be more severe on congested, large roads, they can also happen in suburban neighborhoods or in smaller towns. Accidents that involve multiple vehicles tend to do a great deal of damage, and they can even cause injury to more than one person. When drivers get behind the wheel, they need to remember the duty of care they have to one another. All drivers can work together to help keep roads safe and reduce the number of accidents that happen.
While the cause of this accident is still under investigation, it is vital to remember that reckless driving can have severe consequences. All drivers must take the duty of care they have to one another seriously and remember to remain aware of their surroundings whenever they are behind the wheel. Victims who are injured in these accidents could be looking at many harmful impacts to their lives, and they can seek to recover their losses so they can focus on healing.
At the  Law Offices of Jeffrey S. Glassman, we are committed members of the community, and we want our roads to be safe for us and for all who use them. We know that consequences of some car accidents as we often help victims who are seeking recovery. We urge all drivers to remain cautious when behind the wheel. However, we know accidents cannot be completely avoided, so we are also here to help victims find the help they need to return to their lives.
Note for readers: Information provided in this post is gathered from secondary sources and not independently confirmed for accuracy. Please bring to our attention any inaccuracies that may be included so they may be corrected, or information removed as requested.

DISCLAIMER: Information provided in this post is not intended to be used as legal or medical advice, nor disrespect the victims or families in any way.  We are providing this post for general information on everyday tragedies and presented in a manner to protect and honor the victims and their families. Minor differences can change the outcome of cases, based on jurisdictional laws.  The information provided in this post should not be relied upon as legal or medical advice. We suggest seeking assistance from legal or medical professionals for your personal circumstance, when necessary.