In 2010, there were nearly 20 reports to the Consumer Product Safety Commission (CPSC) of toy-related child fatalities. The children who were killed from defective products during that year were all under the age of 15. The CPSC has determined that game and accessory parts, small balls and balloons were associated with nearly 70 percent of all of these fatalities.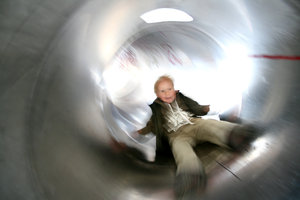 Even if defective products don't kill, they can cause serious child injury in Massachusetts and elsewhere. In 2010 there were nearly 252,000 toy-related injuries that sent children to emergency rooms. Most of these injuries from defective toys were abrasions, contusions and lacerations.
Our Boston defective product attorneys understand the parents' concern in making sure what they give their child to play with isn't going to harm them. There are always questions as to whether a product is safe or if it contains hazardous materials. To help answer these questions and ease our fears, parents are urged to frequently visit the CPSC's recall list. This list offers parents the most recent recall information that can help you to spot a dangerous product before it spots you.
International Playthings Recalls Tumblekins Toys
More than 30,000 Tumblekins Toys have been recalled by International Playthings because of possible laceration and choking hazards. These toys are manufactured by Lishui Treetoys Trading Co. Ltd. The recall was issued after it was concluded that the toys can come apart into small pieces that can have sharp points. These points pose laceration and choking hazards for small children. There has been one report of a toy breaking. No injuries have been reported. The recall encompasses the Tumblekins play sets and toy vehicles. This includes the school bus, fire truck, off-roader, roadster, police car, fire station and farm play set. Printed on the recalled toys is either "346101461502" or "171111461502". The items were sold at Juvenile product stores, on their website and in department stores across the country from March 2011 to December 2011. If you have any of these items, contact International Playthings at (800) 445-8347 or e-mail the company for more info.
Ganz Recalls Dancing Teapots
More than 2,000 Dancing Teapots were sold in the United States from December 2011 through January 2012. These items are being recalled because the handle of the teapot can get very hot when there is hot water inside. This poses a burning hazard. Under the recall, items with the SKU number ER19252 and the UPC number 661371626062 should no longer be used by consumers. If you have one of these items, contact Ganz for a full refund. You can contact the company by phone at (800) 724-5902 or on the Ganz website.
Landscape Structures Recalls Children's Slides
Landscape Structures Inc., of Delano, Minnesota is recalling nearly 1,000 of its Slalom Gliders because the sides do not have the proper transition platform on the sides and top of the chute. Without these transition platforms, children can fall when they attempt to move the ladder to the side to slide down the chute. So far, the company has received more than 15 reports of injuries to kids under the age of 8. Included in these injuries were bruised spleens, fractured collar bones, fractures legs and arms and one bruised arm. The recall effects model number 172627 and 156456. The items were sold to various schools and other facilities with playgrounds across the country from January 2006 to December 2011. If you have one of these slides, contact the company by calling toll-free at (888) 438-6574 or by visiting the Landscape Structures website.

If you or your child has been injured by a defective product in Boston or elsewhere throughout Massachusetts, contact Personal Injury Attorney Jeffrey S. Glassman for a free and confidential appointment to discuss your rights. Call (617) 777-7777.
More Blog Entries:
FDA Scrutinizes Popular Food Company for Mold and Potential Food Poisoning in Massachusetts, Nation, Boston Personal Injury Attorney Blog, November 8, 2011
Massachusetts Personal Injury Attorney's Update on Recalled Household Products, Boston Personal Injury Attorney Blog, July 15, 2011