Transvaginal mesh is a surgical mesh product that is used to treat women who are experiencing stress urinary incontinence or pelvic organ prolapse, a condition where pelvic organs shift and begin to protrude through the vaginal wall.
Unfortunately, although widely used, transvaginal mesh has some very serious and significant complications, many of which patients were not warned about or were unaware of before having the mesh implanted.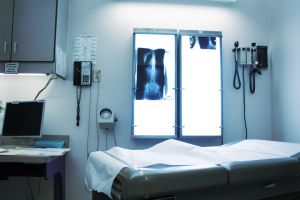 Although transvaginal mesh has now proven dangerous for many women, the product remains on the marketplace with strict FDA warnings about side effects. In December of 2012, it was announced that a new system is available to help doctors assess whether the use of surgical mesh is appropriate to repair a particular case of pelvic organ prolapse. The information on the new imaging system was reported in Optical Coherence Tomography News.
Despite possible advancements and despite improved warnings as required by the FDA, our Boston transvaginal mesh attorneys remain concerned about the potentially serious side effects associated with the use of transvaginal mesh. We believe that every woman needs to think very carefully about whether having transvaginal mesh implanted is a risk she wants to take.
Judging the Suitability of Transvaginal Mesh
According to Optical Coherence Tomography News, the new imaging system available was developed by researchers at North Shore Long Island Jewish Health Systems and their studies were presented at the annual meeting of the American Urogynecological Society.
The new imaging device, according to researchers, makes it possible to measure the thickness of the epithelial tissue. This is helpful information in determining a woman's suitability for a vaginal mesh placement procedure.
The new imaging technique may also allow vaginal mesh manufacturers to comply more easily with the FDA's requirements for follow-up studies and testing on the efficacy of vaginal mesh. This is because the device allows doctors to take images of mesh that has been previously placed at the vaginal epithelium. Existing imaging techniques, including X-rays, MRIs, ultrasounds, CT scans and MRIs, cannot reach a sufficient resolution that is needed to effectively monitor the epithelium.
By making it possible to do these post-operative studies, hopefully manufacturers of transvaginal mesh products will be able to identify problems and complications more easily and will be able to obtain essential safety information on their products. The ability to monitor the mesh at the epithelium can also be useful to women who have had surgical mesh implanted and who want to screen for postoperative complications.
The new device has been cleared by the FDA and many hospitals in the U.S. are currently using it in pre and post-op evaluations of women who are considering or who have undergone procedures with transvaginal mesh.
While our Boston transvaginal mesh lawyers fully support the use of the new device to help women and manufacturers more carefully monitor for complications and problems, we remain concerned about any woman having transvaginal mesh implanted unless she has a full understanding of the potential dangers and complications that could result.
If you are considering transvaginal mesh, make sure your doctor has discussed all possible risks with you. If you have already had transvaginal mesh implanted and you are experiencing complications, consult with an attorney to learn your legal options.

If you or a loved one has been harmed by transvaginal mesh, contact the personal injury attorneys at Jeffrey Glassman Injury Lawyers, LLC for a free consultation. Call (617) 777-7777.