Serious injuries and fatal accidents have been linked to hazing rituals on college campuses nationwide. Fraternity organizations and college campuses can be held liability in some personal injury and wrongful death cases. Our personal injury attorneys in Boston are committed to representing victims and their families in cases involving hazing rituals. We know that every case is unique and involves competing stories and various facts and circumstances. Despite the challenges of fraternity hazing cases, our attorneys know how to investigate injuries to college students and will take every necessary step to hold accountable the individuals and entities identified as responsible.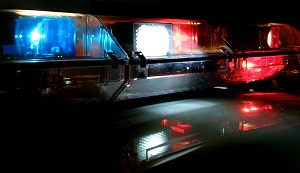 In a recent Massachusetts case, the hazing death of a Baruch College Freshman was ruled a homicide. According to reports, the 19-year-old college freshman died following a traumatic head injury while pledging to become a member of Pi Delta Psi in December. The coroner ruled the death a homicide after the victim was blindfolded in a violent game and forced to carry a sand backpack while members jumped on him as he as trying to walk. At some point, the pledge went unconscious.

The case against the fraternity became even more substantial, when it was discovered that the fraternity failed to call 911 and waited an hour before taking the pledge for medical treatment. In addition to his head injuries, he also suffered from cuts, bruises, and scratches. The most serious injury was caused by a massive head injury. Unlike many hazing rituals, the pledge had no drugs or alcohol in his system.
Since the death, the school's chapter of Pi Delta Psi has been banned and the school claims that the event was not authorized. The national chapter also annulled the members for violating anti-hazing policies. Identifying liable entities in these cases can be complicated; however responsibility should not go ignored. Parents have been successful in bringing legal action against fraternities as well as colleges for injuries and fatalities that have occurred as a result of hazing. The death has been ruled a homicide; however officials have yet to file charges in connection with the pledge's death.
In any hazing case, you should consult with an experienced advocate and make sure that the lawyer you hire is prepared and experienced. As hazing continues to trend on campuses in Massachusetts and nationwide, college officials and fraternities have a duty to ensure that their activities are not risking the lives of young pledges. Holding colleges and fraternities accountable can curb hazing activities and save the lives of innocent victims.
According to a recent Bloomberg report, there have been more than 60 people killed in fraternity related incidents. Trauma and incidents occur sexual assault, bar fights, and hazing accidents. While the majority of these deaths are other pledge members or students, pledging has also killed members of the community. If you or someone you love was injured in a fraternity related incident, you may be entitled to compensation. These cases are complicated and should be reviewed and pursued by an experienced fraternity liability attorney.
Contact Jeffrey S. Glassman for a free and confidential appointment to discuss your rights. Call (617) 777-7777.
More Blog Entries:
Understanding Risks of Carbon Monoxide in Massachusetts Homes, Boston Personal Injury Attorney Blog, December 17, 2013
Massachusetts Fall Injuries a Growing Risk, Jan. 30, 2014, Boston Personal Injury Lawyer Blog