When we first leave our kids at daycare or with an after school childcare program, it is sometimes an emotional experience. Whether it is the first time the child has been away from his parents, or at high school sports program, we are worried something bad could happen. While these concerns are completely normal for any parent to have, we generally assume he or she will come home safe at the end of the day.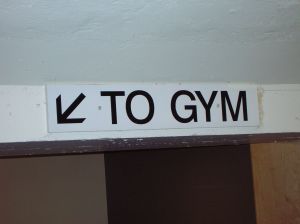 Unfortunately for one family, this was not the case. According to a recent news feature from North Jersey.com, a child's life was forever changed when he was only six years old. His mother says she had her son in an after school program when a serious accident occurred. The young victim was sitting on the floor working on a puzzle when a collapsed cafeteria table fell on him. The table was folded up along the floor and was supposed to be secured, but it was not. When the table hit the young victim it fractured his femur and skull.
While he eventually made a full physical recovery, the victim, who is autistic, now fixates on accidents and must visit the place where he was injured almost every day after school. This accident occurred eight years ago, and her son is still affected by what happened. His mother learned another young boy had recently died in similar accident at another school, and she could hardly believe this happened again.

As noted in the story, these two accidents occurred in New Jersey, and another fatal accident in Massachusetts makes three serious or fatal accidents all involving collapsed tables at schools' multipurpose rooms. With space limited at schools across the country, designers use large multipurpose rooms to serve as a gymnasium, cafeteria, and auditorium. When the room is not being used as a cafeteria, the tables are typically folded up and secured in wall panels constructed specifically for this purpose.
While the most recent incident involved a bench that was resting next to a collapsed case that fell on victim and killed him during practice, and is still under investigation, in the earlier accident, it was determined the collapsed table was not securely locked to the wall, allowing it to fall on the young boy. The victim's mother believes more should be done to prevent these types of accidents from occurring and to warn other schools of the dangers of falling cafeteria tables.
In her son's case, he was bleeding badly after a table fell on him, and his fractured skull required 39 stitches. Fortunately, a CT scan revealed no permanent brain injury, and he was discharged from the hospital. After being sent home, his mother discovered something was also wrong with his leg, which turned out to be a fractured femur.
As our Boston childcare accident attorneys can explain, if your child has been injured while in someone's care, you may have a case if the injury involved negligent conduct. One of the most important things you should do is make sure your child seeks prompt medical attention and the childcare provider of school makes a report. Doing both of these things will help your attorney prepare a case for a fair and full settlement or to take your case to trial.

Boston child injury attorney and wrongful death lawyer Jeffrey S. Glassman offers free and confidential consultations to discuss the rights of accident victims. Call 877-617-5333.
More Blog Entries:

Woman Dead for Days after Massachusetts Swimming Pool Drowning, Boston Personal Injury Attorney Blog, July 11, 2011