Across the state, there are just 179 case workers specifically assigned to investigating claims of elder abuse or neglect in Massachusetts. They represent 22 regional agencies that cover more than 450 nursing homes in 176 cities. By mid-year 2009 alone, Massachusetts case workers had investigated about 16,000 claims of elder abuse and neglect. But as complaints of abuse have continued to tick upward in recent years, resources to investigate them wear thin, the Herald News reports.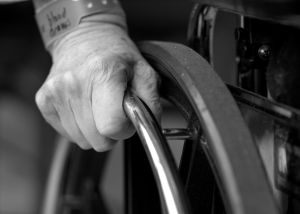 The experienced Boston nursing home neglect and abuse attorneys with Jeffrey Glassman Injury Lawyers understand that few among us are more vulnerable or voiceless than elderly residents of Massachusetts assisted-living or nursing home facilities. And, with about 13.6 percent of the more than 6.5 million Massachusetts residents over age 65, we recognize the decision to place a loved one in nursing home care is one almost all Massachusetts families face at some point in time.
Signs of elder abuse or neglect can be both overt and difficult to spot. But for elder adults in nursing home care, a slip and fall accident is among the most common signs of nursing home neglect. According to the CDC, about 1,800 people living in a nursing home die from falls each year.
While falling is often an indicator of other underlying health issues tied to mobility and cognitive decline, muscle weakness or medication related, between 16-27 percent of falls among residents are caused by environmental factors. Wet floors, improperly maintained equipment and poor lighting are just a few hazards that can contribute to a slip and fall.
And an astounding number of falls occur in nursing homes each year. In fact, the federal government reports that about 200 falls occur each year in the average 100-bed nursing facility. As many as three-quarters of all nursing home residents fall each year — twice the rate of falls within the outlying community.
Nursing homes have an obligation to prevent falls. Fall injuries are the leading cause of accidental death in older adults. Injuries frequently lead to a decline in mobility and quality of life from which some patients never recover.

The Boston nursing home neglect lawyers at the Law Offices Jeffrey S. Glassman know the decision to put a loved one under nursing home care is a difficult choice and that finding out they are victims of abuse can be devastating. Our staff encourages you to remain vigilant whenever you visit a nursing home or assisted-living facility and to discuss any concerns you may have with one of our qualified nursing home neglect and abuse attorneys. To schedule a free and confidential consultation, contact us online or by phone at (617) 777-7777 today.