Every year, there are more than 5,100 children in the United States that are sent to the hospital because of child injuries in Massachusetts and elsewhere as a result of a child falling out of a window. While many of them are treated and released from the emergency room, about a fourth of these kids have to be admitted to the hospital.
A nationwide study of the problem, conducted by the Center for Injury Research and Policy, noted that the occurrence of these accidents has only decreased slightly over the last 19 years.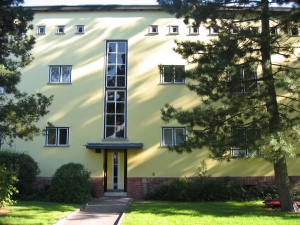 Our Boston child injury attorneys understand that most child injuries can be prevented with proper adult supervision and by following just a few simple safety steps. It's estimated that about 7 injuries occur for every 100,000 children, according to MSN Today.
Studies released from the Nationwide Children's Hospital in Columbus, Ohio reveal that from 1990 to 2008, there were more than 98,400 kids under the age of 18 who were treated in hospitals for injuries as a result of these accidents.
"We continue to see this problem, especially in younger kids, despite the fact that we know how to prevent it," said Dr. Gary Smith, head of the Center for Injury Research and Policy.
Certain age groups are more at risk than others. Toddlers are the most vulnerable. Researchers believe that this age group is more likely to fall from an open window because they're typically more curious that older children, they are unable to comprehend the possible dangers, and they have a higher center of gravity. Toddlers represent about 70 percent of all of these accidents.
"As they lean over, their high center of gravity will make them topple," said Smith. "They almost invariably land head-first."
About half of all the children who sustain injuries from falling from a window experience injury to either their head or their face. There are only about two out of every 1,000 accidents that result in a fatality.
A majority of falls from windows occur from the second floor of a building.
There are ways to prevent these types of accidents and it only takes a few simple steps. First and foremost, it is important to make sure that no young child has access to a window. It's a good idea to remove furniture from a window area. Furniture makes it much easier for child to climb up near windows.
It's also an excellent idea to install window stops or window guards to the windows in your home. Some places have already mandated the use of these guards, like New York and other big-city areas. But there are a number of places that have no window regulations to keep children safe.
"Parents need to remember that window screens simply won't be enough," Smith says.

If you or your child has been in an accident in the Boston area, contact Massachusetts Personal Injury Lawyer Jeffrey S. Glassman for a free and confidential appointment to discuss your rights. Call (617) 777-7777.

More Blog Entries:

Young Skateboarder Killed by Hit-and-Run Driver in Massachusetts Car Accident
August 12, 2011
Small Child Overlooked in Massachusetts Backup Car Accident
August 10, 2011