According to a recent report from Fox News, a judge has issued a warrant for the arrest of woman who ran an unlicensed childcare center in Indiana. While defendant did not have a license to run a daycare facility, it was within state law, because she was watching fewer than five children at a time.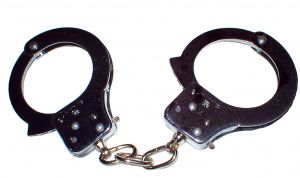 Authorities allege defendant battered a child to death and then tried to cover his death up by claiming the child choked to death. The young victim was 19 months old at the time of his death.
Prosecutors say this is not the first time defendant has had issues with the law. In 2006, she was charged with neglect of a child in her care. In that instance, child's mother went to police after her two-year-old was injured by a blanket that had become tied around her child's neck. Fortunately, her child survived that incident.

After victim's death, state investigators determined his death was a result of child abuse. Forensic examiners called in a child abuse specialist, who concurred with pathologist's determination child had not died from choking. An autopsy revealed the specific cause of death was head trauma due to child abuse.
Authorities also noted if this had a been a licensed daycare facility, all employees and management would have had to undergo extensive background checks, and defendant's earlier child abuse conviction would have been found, and her request for license would have been denied by state regulators.
State childcare regulators urge parents to always take your child to a licensed daycare facility, as this is much safer. However, regulators know how it easy it often is for parents to leave their children with a seemingly responsible neighbor.
Unfortunately, as our Boston daycare injury lawyers have seen on multiple occasions, there is no guarantee a serious injury will not occur at a licensed daycare center.
While background checks are helpful, it is often up to the daycare operator to monitor and supervise their employees. It is also an unfortunate fact that some daycare owners hire workers despite knowing of problems in a worker's past or other reasons he or she cannot be trusted to watch children. Negligent supervision, hire, and retention are commonly filed claims in civil personal injury lawsuits involving daycare facilities.
If you child has been injured while attending a daycare facility or daycare provider's home, it is important to speak with the daycare provider to find what happened and request an incident report be created. If you suspect the daycare provider is not being honest or not being cooperative, you should call the police, so that a report can be made and the cause of your child's injury can be investigated.
You should also ask your provider to take your child to an emergency room or call your child's pediatrician if your child is need of any immediate medical attention. Healthcare providers are trained to recognize signs of child abuse and may be able to offer some insight.
While most daycare providers run a safe facility and take care that all staff is properly supervised, unfortunately there are exceptions to this rule, and those exceptions can result in serious personal injury.
If you are injured in an accident in Boston, call Jeffrey Glassman Injury Lawyers for a free and confidential appointment — (617) 777-7777.
Additional Resources:
Arrest warrant issued for New Paris childcare provider charged in toddler death, March 23, 2015, Fox 28
More Blog Entries:
Wilkins v. City of Haverhill – Massachusetts Supreme Court Weighs Slip-and-Fall Claim, May 23, 2014, Boston Personal Injury Attorney Blog