As we recently reported on our Boston Personal Injury Attorney Blog, the National Transportation Safety Board (NTSB) is proposing that all states prohibit drivers from using a cell phone of any kind while driving. This ban would cover hands-free devices, hand-held devices, text messaging devices, PDAs, laptops and every other type of portable electronic device unless it's used to aid safe driving or is being used in the event of an emergency.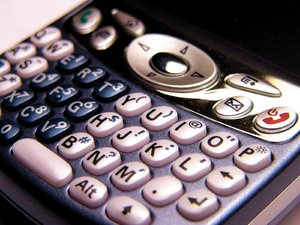 Officials aren't sure that such an elaborate ban is going to go over too well, according to CNN. Laws used to regulate distractions for drivers have been hitting the books since back in 2000. Since then, there have been no laws enacted to stop drivers from using hands-free devices, which the National Safety Council (NSC) says are just as dangerous.
Barbara Harsha with the Governors Highway Safety Association states that opponents to these types of laws see them as government intrusions and a stab against residents' personal freedom. Our Massachusetts car accident attorneys understand that only school bus drivers and drivers under the age of 18 in our state are prohibited from using a hand-held cell phone at the wheel. All drivers are prohibited from text messaging which driving. Still, hands-free device usage is permitted, which the NSC says is equally as dangerous.
"It's just one of those things that would be the equivalent of the 18th Amendment today. It's a Prohibition that would not work," said David Adkins with The Council of State Governments.
Regardless of what is considered as government intrusion or a violation of privacy, safety should be everyone's number one priority. That's why the NSC recently released a study to help illustrate just how dangerous even hands-free devices can be to drivers.
Currently, there are nearly 300 million wireless subscribers in the Unites States. Many of these subscribers admit to using these devices at the wheel. According to the National Highway Traffic Safety Administration (NHTSA), approximately 11 percent of drivers are using a cell phone at the wheel at any given moment. For this reason, about one out of every four car accidents is believed to have been caused by a distracted driver.
In 2010, roughly 3,100 people died and another 2.2 million were injured in car accidents that reported the involvement of a distracted driver. These accidents are completely preventable.
The NSC is hoping that its recent release will reach lawmakers in states across the country and will get them to understand the real dangers of distractions at the wheel, including hands-free devices. Until there is a uniform law enacted to get all drivers to put down the distraction, motorists are asked to voluntarily comply with the recommendation from the NTSB. Responsible driving habits may be our best chance at safer roadways.

If you or a family member has been injured in a car accident with a distracted driver in the Greater Boston area or elsewhere in Massachusetts, contact Jeffrey Glassman Injury Lawyers for assistance. Call for a free and confidential consultation at (617) 777-7777.
Additional Resources:
Call for car-phone ban likely to meet busy signal in states, by Michael Martinez and Zohreen Adamjee, CNN
More Blog Entries:
Cell Phone Usage While Driving Would Be Banned Under Proposal to Reduce Risks of Accidents in Massachusetts, Nation
December 20, 2011
National Phone Survey and Your Risks for a Distraction-Related Car Accident in Boston, Nation
December 13, 2011