Our children are our most precious resource.
Yet, the leading cause of death for children ages 3 to 14 is nearly 100 percent preventable.
We're talking about crashes.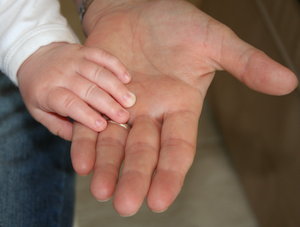 And since 1975, more than 8,500 young lives have been saved by proper use of child safety seats and seat belts, according to the National Highway Traffic Safety Administration.
In Massachusetts, in an effort to drive down the number of fatal car accidents in Boston and beyond, the Boston Public Health Commission's BuckleUp Boston campaign can help you find a technician who will assist you (and also may have information about how you can obtain discounted car seats).
Most children will ride in a rear-facing seat until they are at least 1-year-old and weigh at least 20 pounds.
Once they outgrow a rear-facing car seat, a booster seat is recommended because most children still won't be big enough for an adult seat belt to fit them properly. Not having a proper fit could mean serious injuries to your child in the event of a crash.
If your child is involved in a crash, you may need to replace his or her car seat. The NHTSA recommends that you definitely need a new one if the crash was serious. If it was minor, you might not need one. A minor crash would be classified as when in which you could drive your vehicle away from the crash, the door nearest to the car seat wasn't damaged, there were no injuries to anyone in your car, the air bags didn't deploy and there is no visible damage to the car seat.
But even if you aren't in a crash, it may still be time to replace your child's car seat. One reason would be if your child is over the age of 6, and another would be if there is a recall on the car seat.
You can check recalls by going to NHTSA's Child Safety Seat Recall List.

If you or your child has been injured in a car accident, contact our Boston injury lawyers at Jeffrey Glassman Injury Lawyers for a free confidential consultation to discuss your rights. Call 877-617-5333 or contact us through the website.
More Blog Entries:
IIHS New Booster Seat Ratings Help Save Children in Massachusetts Car Accidents
Child Car Seats Under New Regulations for Better Protection in Boston Car Accidents