Residents faced with potholes, failed traffic signals, and other signs of disrepair may be put into serious danger. Municipalities, cities, and states are responsible for ensuring that roads are safe for travel. Now Boston residents are taking action to see that a part of the city is repaired to stop accidents from happening. According to CBS Local, South Huntington Ave. in Jamaica Plain is one of the most accident-prone blocks in Boston. Some residents are scared to walk on the sidewalk because of the likelihood of an accident or collision.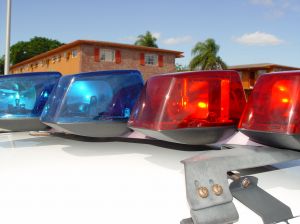 There are any number of reasons an intersection may be unsafe. Blind spots, improper traffic signals, and failed maintenance can make an intersection even more dangerous. Our Boston pedestrian accident attorneys are dedicated to protecting the rights of residents an helping clients recover compensation after an injury. In addition to helping victims and their families, we are committed to raising awareness to keep Boston streets safer for all residents.

According to local residents, the Jamaica Plains roads get extremely slick whenever it rains or snows. Last month a car ran through the intersection and crashed into a building. Neighbors who live in the area are frequently charged with the responsibility of calling 911 after an accident. In addition to the potential for accidents, drivers who park in the vicinity are more likely to suffer damage to their vehicles. The Boston Police Department reports that it responded 27 times to accidents on the specific stretch of South Huntington. This is twice as many calls as the previous year.
Neighbors and others familiar with the intersection suspect that the accident rate is related to the Green Line tracks on the road. It may be that the tracks have been laid too high and when it is wet, vehicles do not stay in contact with the road. The MBTA asserts that the rails have nothing to do with accidents; however, other experts, including engineers, have inspected the roads and reported that the rails could, in fact, be a contributing factor. According to one engineer, it is possible that the rubber stripping was removed from the rails, leaving them elevated and exposed.
To ensure safety of cars traveling where roads are shared with rail lines, the pavement should be at the same level as the rails. On this stretch of road, it is possible that the raised rails are causing drivers to lose control, resulting in an uncommonly high number of accidents. In addition to the raised rails, investigators also suspected that the slope of the road could be a problem.
To ensure safety of motorists, the city must reconstruct the street with a new asphalt surface to ensure good friction and drainage during rain or snow. While local residents know they should not park in the area to avoid collisions, they are also worried about the potential for pedestrian accidents. With the known dangers on the road, MBTA and the city should be held accountable for making necessary repairs. If you have been involved in accident, you should consult with an experienced advocate who can protect your rights. Cities and municipalities may be held liable for known disrepair that result in accidents or injuries.
Contact Boston attorney, Jeffrey S. Glassman, for a free and confidential appointment to discuss your rights. Call (617) 777-7777.
More Blog Entries:

Understanding Risks of Carbon Monoxide in Massachusetts Homes, Boston Personal Injury Attorney Blog, December 17, 2013
Chain Reaction Accident Sends Motorists to UMass Memorial, Boston Car Accident Lawyer Blog, January 22, 2014