Boston was put under a hurricane watch early Friday morning, according to the National Hurricane Center. A hurricane warning is issued by meteorologists at least 36 hours before an area can expect tropical storm-force winds. As Hurricane Irene make its way up the East Coast of Florida, Massachusetts is in its path for the weekend. Since our area is more experienced in preparing to blizzards, out Boston personal injury attorneys are here to help you prepare for the approaching hurricane. Preparedness is your best defense against a storm of this size.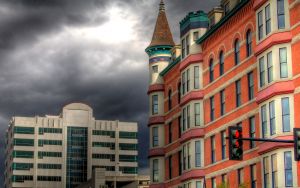 As of the latest reports, Hurricane Irene is passing along the northern coast of Florida and is expected to travel up the East Coast of the country. The storm recently weekened, but is still bringing 110 mph winds. These wind speeds should concern residents. Everyone is urged to pack a hurricane safety kit in an attempt to avoid injuries in Boston and elsewhere in Massachusetts.
As of 8:00 a.m. this morning, the storm was about 400 miles from the coast of North Carolina. It's currently a Category 2 storm and is traveling at a speed of about 14 mph. Irene is expected to hit the coast of North Carolina and then make a trip up the Eastern Seaboard on Saturday.
A number of storm experts expect Irene to bring some serious storm surge that could raise water levels more than 5 feet in some areas.
Because of the storm, the Kenny Chesney concert at Gillette Stadium in Foxboro, Massachusetts, was moved from Sunday to Friday and the Boston Red Sox will no longer be playing against the Oakland Athletics on Sunday. That game has been moved to Saturday, according to CNN.
"Irene is capable of inundating portions of the coast under 10-15 feet of water, to the highest storm surge depths ever recorded," said Hurricane expert Jeff Masters who was the co-founder of the Weather Underground website.
A number of airlines have canceled flights. A number of cities that offer subway transportation have closed down operations as well for fear of flooding.
USA Today offers this list of items to include in your hurricane safety kit:
-Insurance documents.
-Bottled water.
-Medications.
-Non-perishable food items.
-Baby formula and pet food, if needed.
-Toilet paper.
-Powdered or canned milk.
-Bandages, gauze pads.
-Antiseptic spray
-Eye glasses, contacts and other necessary eyecare products.
-Blankets, sleeping bags.
-Flashlights, extra batteries.
-Weather radio or a portable radio.
-Extra batteries.
-Some extra money.
-Cell phone, completely charged.
Residents in the path of the storm are urged to gather these items and store them in a waterproof container.
Hurricane Wilma was the last major hurricane to strike the country. The United States saw Wilma in 2005. That storm was a Category 3 which made landfall in Southwest Florida.

If you or a loved one has suffered an injury in Boston or the surrounding areas because of the negligence of someone else, contact Boston Injury Attorney Jeffrey S. Glassman for a free and confidential appointment to discuss your rights. Call 877-617-5333.
Additional Resources:
New York, Boston under hurricane watch for Irene, by Frances Robles, The Miami Herald