The federal government has issued a permanent injunction against an Ohio drugmaker for numerous violations related to cleanliness, appropriate practices and investigations.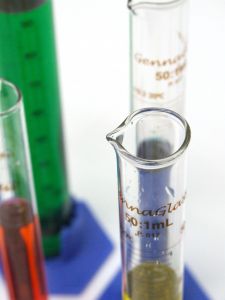 Our Boston personal injury lawyers know that the U.S. Food and Drug Administration has really given Ben Venue Laboratories Inc. more chances than it ever deserved to get its act together. That the FDA has taken such a strong stance in actually shutting down operations speaks volumes not only of the severity of violations here, but also of a repeated and blatant unwillingness or inability to address these problems.
The FDA has a list of minimum requirements that drugmakers have to meet in order for operations to be considered abiding by good manufacturing practices. The end goal is that the companies will ensure both the purity and quality that the company advertises is actually what patients are getting.
These minimum requirements include things like sterile work environments, efforts to minimize contamination and proper training and protocol for staffers. Drugmakers really should be going above and beyond these standards, as they are a minimum.
But Ben Venue, a primary manufacturer of certain cancer drugs, including Doxil, apparently couldn't even do that, according to the government, and this move was a long time in coming.
Since February 2002, the firm has had no fewer than 40 recalls of its products and drugs. Ten of those have occurred just in the last handful of years, and France and Germany have actually forbidden Ben Venue's drugs to be sold. About a quarter of those recalls were prompted by reports of serious negative health effects and the risk of death.
Back in 2010, the FDA conducted an inspection of the company and found that a leaking roof caused metal contamination in two different medications. That inspection also reportedly found mold in areas where the drugs were made, equipment that was rusted, glass contamination and a huge bucket in the manufacturing area that contained urine. A number of the medications were found to have been contaminated with bacteria.
This was followed by another inspection in the spring of 2011. Following that, FDA inspectors reported some 48 violations that included untimely and insufficient investigations, failure to prevent contamination of products, inadequate quality control and employee practices that were sorely lacking.
Another month-long inspection at the end of 2011 prompted company officials to voluntarily shut down operations, where some 1,300 people were employed. A number of drugs were also recalled, including those used to treat patients with ovarian cancer, AIDS, viral eye infections and those with myelodysplastic syndromes (bone marrow diseases).
But the halting of operations at the lab created a huge problem: exacerbation of the serious shortage of Doxil, which already had a waiting list of cancer patients hoping to gain access to the drug.
So as part of the injunction, FDA is allowing the firm to continue making Doxil and a few other in-demand drugs, but under an extremely intense microscope and only after adopting a number of corrective actions. Before the firm can fully resume operations, it must:
Hire an outside expert to regularly inspect the facility and to conduct batch-by-batch quality control tests;
Develop and implement a remediation plan;
Undergo an in-depth FDA inspection to make sure that operations are in full compliance with the law.
Unless and until these criteria are met, Ben Venue will not be able to resume full operations.
That it took such severe and repeated violations for the firm to be ordered into compliance is beyond disappointing. Those who have been harmed by Ben Venue's products should contact an attorney to discuss the potential for compensation.

If you are injured in an accident in Massachusetts, call Jeffrey Glassman Injury Lawyers for a free and confidential appointment — (617) 777-7777.
Additional Resources:
District Court Enters Permanent Injunction Against Ohio-Based Drug Manufacturer and Company's Senior Executives, Jan. 31, 2013, Press Release, U.S. Department of Justice
More Blog Entries:
Drugmakers Cutting Down on TV Advertising, March 1, 2013, Boston Personal Injury Lawyer Blog