One of the most serious injuries that a person can sustain is injury to the brain. Injuries to the brain are invasive and can impact all aspects of a person's life. Brian injuries can be fatal or, in severe cases, can leave an individual permanently incapacitated or with significantly impaired cognitive function. Even brain injuries that seem relatively mild, like concussions, can have profound and lasting impacts that can affect health decades after the original injury occurred.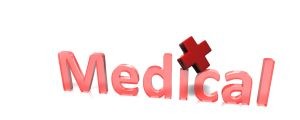 Brain injuries are not only life-changing for many victims, but they are also very difficult to treat effectively because there is a great deal that medical professionals do not yet understand about the human brain. Research is ongoing with the goal of providing more effective treatments for symptoms and health problems affecting brain injury victims, and recently Breakthroughs reported a new drug was showing some promise in early testing.
New Drug Being Tested Could Offer More Effective Treatment for Brain Injury Victims
The new drug currently being tested is called Tranexamic Acid, or TXA for short. The goal of the drug is to help to stabilize blood clots which the body forms in response to bleeding in the brain. Mayfield Clinic explains the rupture of a blood vessel can lead to the formation of a blood clot. When the blood vessel ruptures and blood begins to escape the blood stream, the body wants the blood flow to stop, so the blood begins to thicken.
This thickening, or clotting, can become detrimental after a brain injury because the clot can start to grow too large, which leads to compression in the brain. Depending upon the location of the clotting, a variety of symptoms can be experienced. While the body hopefully reabsorbs the clot over time, the clot can do damage in the meantime and may sometimes need to be surgically removed.
TXA would help to stabilize the blood clots naturally formed by the body so they do not have an adverse impact. It has already been tested in some studies on patients who experienced acute trauma and the early studies have shown some effectiveness in terms of mitigating lasting symptoms of brain injury for patients with acute trauma.
The new study is going to take place on a much larger scale. The study is being conducted in conjunction with National Institutes of Health. There were will four emergency rooms and seven trauma centersexperimenting with administration of the medication for brain injury victims. The study will take place over a one year period.
If the drug trial shows TXA has a positive impact on mitigating brain injuries, this will be a major advance in treatment protocols. There have not been any new medications for the treatment of traumatic brain injury approved for the past three decades and those who sustain brain injuries continue to suffer with severe symptoms and lasting affects. With a 70 percent increase in patients visiting ERs with brain injuries over the past decade, clearly something needs to be done to provide better care to the many injured victims.
If you are injured in Boston, call Jeffrey Glassman Injury Lawyers for a free and confidential appointment — (617) 777-7777.
More Blogs
Wilkins v. City of Haverhill – Massachusetts Supreme Court Weighs Slip-and-Fall Claim, May 23, 2014, Boston Personal Injury Attorney Blog