A spate of recent accidents has led our Boston personal injury lawyers to report on a series of fires and carbon monoxide poisoning incidents on our Boston Personal Injury Attorney blog. Again this weekend, a four-alarm fire at a 15-unit apartment complex in Lowell claimed the lives of two residents and displaced at least 20 more, the Boston Herald reports.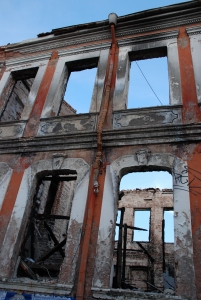 It is believed that a power strip is to blame for the fire which began around 4 a.m. on Sunday. The blaze has been deemed an accident by fire officials. While apartment fires occur about as frequently as they do in private homes, the New York City Fire Department notes there is a greater risk of fire, heat and smoke quickly spreading to reach other units in multi-family dwellings. According to the NYCFD, regardless as to whether you are a homeowner or apartment tenant, fire safety begins at home. They offer the following safety tips and precautions for apartment dwellers:
~ Most modern apartments are constructed with at least one internal "primary" entrance and exit to individual apartments and at least one internal or external "secondary" entrance and exit to the building. In both locations, the doors should be fireproof and self-closing. Tenants should be able to open both doors internally without keys via a thumb-turning bolt.
~ In addition to doorways, tenants should be aware of conditions of stairways, fire towers and fire escapes. Landlords should maintain fire sprinklers and fire extinguishers and tenants should know where to find them and how to use them.
~ Tenants should be able to find their way out in the darkness through multiple exits and be familiar with stairwell conditions. Doorways and stairwells should be clear of debris and other items (like bicycles or grills). Never use an elevator to exit a building that is on fire.
~ For protection and because it is the law, many windows are equipped with either a window security gate or a child safety window guard. While these items are meant for protection, in the event of a fire they can become a lethal hazard. For those with security gates, each family member should be able to operate the release devices. For families with child safety guards, do not install them on a window designated as a fire escape. Also, keeping all windows free of clutter – plants, wall-unit air conditioners, and decorative items – can be a life saver.

The Massachusetts personal injury attorneys at Jeffrey Glassman Injury Lawyers, LLC, have more than 18 years experience handling serious and fatal personal injury cases. We recognize that landlords and property owners have a responsibility to maintain a safe and secure environment for tenants, family members and visitors. If you have been injured or someone you love has been injured or killed as a result of a Boston-area negligent condition, talking with an experienced attorney can help you better understand your rights. To schedule a free initial consultation, contact us online or call our offices at (617) 777-7777.