You hear it over and over again — BUCKLE UP! Still, far too many drivers aren't wearing their seat belt. According to a recent study from the University of Michigan, parents and other childcare providers aren't buckling up their kids either! And when child restraints are used, they're oftentimes used improperly. This varies between ethnic groups too, according to the study.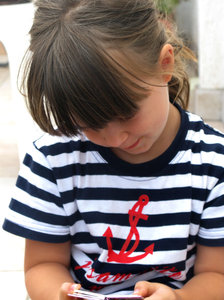 RedOrbit reports that car accidents continue to be the leading cause of death for kids in the U.S. who are under the age of 3-years-old. This wouldn't be the case if more parents and guardians properly buckled in their kids. It's a problem that only you can fix!
Our Boston child injury attorneys understand that kids face some of the highest risks for injury and death in the event of a car accident. Their little bodies can't sustain the impact of a collision as well as our adult bodies. Parents and guardians are urged to review the most recent Guidelines for Child Passenger Safety from the National Highway Traffic Safety Administration (NHTSA).
"Selecting the right seat for your child can be a challenge for many parents. NHTSA's new revised guidelines will help consumers pick the appropriate seat for their child," said NHTSA Administrator David Strickland.
The study looked at more than 21,000 kids in vehicles and determined that far too many of them were seated correctly in a child's car safety seat. WebMD reports that as children aged, they were less likely to be properly buckled in. At the same time, there were a higher proportion of minority children who were moved to using an adult seat belt before they were ready. In vehicles where the driver was not wearing a seat belt, the children were 25 times more likely to not be buckled in either.
"We found that few children remain rear-facing after age 1, fewer than 2% use a booster seat after age 7, many over age six sit in the front seat," said Dr. Michelle L. Macy, an author of the study.
You should never move your child to the next phase of child seating before their ready. You want to keep your child in their car seat for as long as you can, or for as long as they're within the height and weight limitations of the seat set forth by the seat's manufacturer. Their safety and their well-bring depends on it. You have the ability to protect these young ones and to help to keep them safe in the event of a car accident.
Parents are urged to review the child seat recommendations before seating your child in the car. It's also important that you read the guidelines from the car seat manufacturer. Consider visiting a child seat inspection station in the area to make sure that your child's seat is properly and safely installed.

If you or your child has been injured in a car accident, contact Jeffrey Glassman Injury Lawyers for a free confidential consultation to discuss your rights. Call 877-617-5333 today!
More Blog Entries:
Boston Road Safety, Part 3: Child Safety Seats, Boston Personal Injury Attorney Blog, January 30, 2012