A recent pedestrian accident in Worcester took the life of a 60-year-old man. It happened on Lincoln Street around 10 a.m. when a 30-year-old driver who was heading northwest and allegedly struck the pedestrian as he crossed that street at an intersection.
The Worcester Police Department was called to the accident and when paramedics arrived, the man was pronounced dead at the scene. The exact cause of death has yet to be determined, and medical professionals are awaiting the results of the autopsy. The speed limit on that four-lane roadway is 30 miles per hour, according to My Fox Boston. Officials have not determined if the driver was speeding.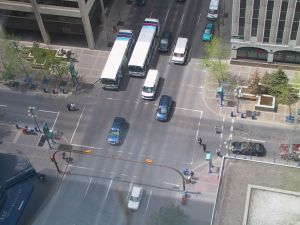 Our Boston pedestrian accident lawyers understand that traffic will be picking up on our roadways throughout the remainder of the year. The holiday season brings out travelers from across the country. While motorists will be facing increased risks for an accident, pedestrians and bicyclists will be at heightened risks as well. All travelers are urged to be safe, cautious and considerate during travel throughout the remainder of the year.
An earlier pedestrian accident left an elderly pedestrian with severe head injuries. The accident happened just outside of an elderly living neighborhood in Wollaston.
According to Quincy Police Capt. John Dougan, the pedestrian was transported to a hospital in Boston with "severe head injuries" after the accident that happened at Cheriton Road and Hancock Street around 12:00 p.m. Officers are investigating the accident and a reconstruction team is looking into the accident, according to The Patriot Ledger.
A third pedestrian accident seriously injured a 55-year-old woman from Somerville. The accident happened when she was hit by a Department of Public Works dump truck shortly after 8:00 a.m. The incident took place in Union Square at the Webster Avenue and Washington Street intersection.
The woman was transported to Massachusetts General Hospital and was last listed in critical condition, according to Deputy Police Chief Paul Upton. The driver was also transported to a local hospital. Both the Somerville police and state police are looking into the accident.
According to Massachusetts' Executive Office of Public Safety and Security, more than 20 percent of all Massachusetts motor-vehicle fatalities in 2008 involved pedestrians. There were roughly 365 traffic-related fatalities during that year. There were nearly 250 pedestrians injured during the same time.
With Christmas and New Year's approaching, we can expect more visitors to the area and more vacation days away from work. During this time, the number of motor vehicle and pedestrian accidents is expected to skyrocket. Travelers are urged to be conscious of one another and navigate safely to help avoid any holiday traffic accidents. With a conscious effort to exercise safe travel habits, we can all do out part to keep our roadways safe throughout the remainder of 2011.

If you or a loved one has been involved in a pedestrian accident in the Boston area, contact Massachusetts Personal Injury Lawyer Jeffrey S. Glassman for a free and confidential appointment to discuss your rights. Call (617) 777-7777.

Additional Resources:
Quincy pedestrian crash results in severe head injury, by Jack Encarnacao, The Patriot Ledger.

More Blog Entries:
70-Year-Old Injured in Pedestrian Accident in Massachusetts with Fire Truck's Hose, Boston Personal Injury Attorney Blog, October 21, 2011
Top 200 Most Dangerous Intersections in Massachusetts Illustrate Risks of Pedestrian Accidents in Boston and Elsewhere, Boston Personal Injury Attorney Blog, September 25, 2011