As we recently reported on our Boston Car Accident Lawyer Blog, drivers throughout the state and elsewhere were urged to ring in the New Year with some resolutions toward safer driving habits.
It may already be April, but our attorneys and officials with the AAA Foundation for Traffic Safety are checking in to make sure residents are keeping up with the plan. Safe driving habits start with you and your actions can help to not only prevent car accidents, but it can help to save lives, too!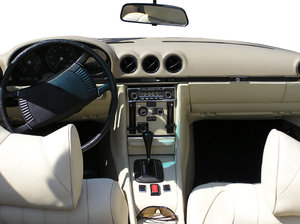 As a matter of fact, drivers do desire a greater level of safety than they currently experience on our roadways. Most of them support more government actions to get it done! Still, most of these drivers refuse to make the changes in themselves to help get there.
It's the "do as I say, not as I do" complex, meaning drivers expect everyone else to practice safe driving habits, but feel they're exempt from having to do so. There's no easy way around it, safe roadways takes a collaborative effort from everyone.
Our Massachusetts car accident lawyers understand that there were nearly 33,000 people who were killed in car accidents in the United States in 2010. During the same year, the state of Massachusetts saw more than 300 traffic accident-related fatalities.
Still, more than 300 traffic accident fatalities in one year is nothing to brag about. For the fourth year in a row, AAA's survey determined that most drivers across the country feel that it is unacceptable to drive without wearing a seat belt. With those viewpoints, still about a quarter of all drivers admitted to driving around without wearing a seat belt. This wasn't the only scenario in which drivers were extremely hypocritical.
It also applied to speeding, drinking and driving, driving while distracted, aggressive driving, fatigued driving and running red lights. With the results from the study, you'd think there's a bunch of mad men out on our roadways. Sadly enough, in a way you'd be right.
AAA and our Boston injury attorneys aren't giving up through. We ask that drivers keep their New Year's resolutions and keep up with their safe driving habits. It's never too late to make a change. Start again now and make a pledge to practice safe and cautious driving. Our roadway safety depends on it.
"Every one death on our roads in unacceptable," said AAA CEO and Present of AAA, Peter Kissinger. "Take the first step and make a personal goal to be a safe driver."

If you, a friend of a family member have been injured in a car accident in Massachusetts, contact Boston Injury Attorney Jeffrey S. Glassman. Our law firm offers free and confidential appointments to discuss the rights of accident victims. Call 877-617-5333.
More Blog Entries:
Reducing Risks of Accidents in Boston One Road at a Time, Boston Personal Injury Attorney Blog, March 23, 2012

Thinking: A Common Cause of Car Accidents in Massachusetts and Elsewhere, Boston Personal Injury Attorney Blog, March 21, 2012