If you provide your child any Triaminic Syrups or Theraflu Warming Relief Syrups, you might want to think again. According to the U.S. Consumer Product Safety Commission these products may serve as a serious injury risk to children in your household.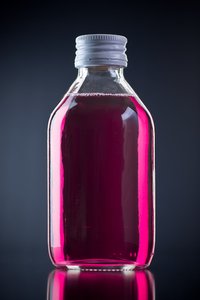 The child-resistant caps don't always work properly. This means that there's a good chance that your child can get into them and break through the tamper-evident seal. This serves as a serious risk for unintentional ingestion and poisoning. This is dangerous because these syrups contain diphenhydramine and acetaminophen. Both of these are required by the Poison Prevention Packaging Act to be sealed with child-resistant packaging.
Our Boston child injury attorneys are asking parents to stop using these products immediately. Novartis AG is also recalling about 185 lots of cough syrup. Under this recall are more than 140 lots of Triaminic and more than 40 lots of the Warming Relief Syrup. All of these products were manufactured in the U.S. before December of 2011, according to NBC NEWS.
These products were made at the manufacturing facility in Nebraska. A complaint filed by a consumer last November started an internal investigation and ultimately led to the recall. Officials report that production at the Nebraska facility was stopped in December of 2011 and it hasn't yet resumed.
According to the Centers for Disease Control and Prevention (CDC), there are more than 300 children under the age of 19 in the U.S. who are treated in an emergency room because of accidental poisonings each and every day. Two children die each day because of these accidents.
Everyday items in your home, such as household cleaners and medicines, can be poisonous to children as well. Active, curious children will often investigate–and sometimes try to eat or drink–anything that they can get.
You can help to prevent these kinds of accidents by locking up your medicines and any toxic products you might have in your household. If children can't see them or get to them, this won't be an issue. It's also a good idea to keep the number of the nationwide poison control center somewhere noticeable. It's 1-800-222-1222. It's open all day, every day. If it's a real emergency, call 9-1-1.
If you've got medicines in your household that you no longer need — toss them out. It's important that you safely dispose of any medications that are unused, expired or unneeded. This counts for both prescriptions drugs and for over-the-counter drugs. The best way to get rid of medicines is to mix with kitty litter or coffee grounds and throw them away. Check your medicine cabinet and properly dispose of unneeded products.

If you or a loved one has been harmed by a defective product, contact the personal injury attorneys at Jeffrey Glassman Injury Lawyers, LLC for a free consultation. Call (617) 777-7777.
More Blog Entries:
TVM: Pelvic Organ Prolapse (POP) and Stress Urinary Incontinence: What You Need to Know, Boston Personal Injury Attorney Blog, February 4, 2013
Could a New Device Provide Better Data on When Transvaginal Mesh Should Be Used?, Boston Personal Injury Attorney Blog, January 27, 2013