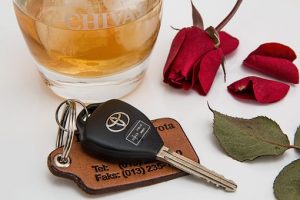 On June 10, State Police responded to a three-car crash that occurred in Chelmsford. The accident occurred on Route 3. Emergency responders including EMTs were dispatched to the scene quickly
Upon arrival, first responders found that Christopher Thompson, 38, of Nashua, had caused the accident and appeared to be driving. He was arrested and charged with operating under the influence of alcohol, negligent operation of a motor vehicle, and causing serious bodily injury. Thompson was driving a 2016 Jetta when he rear-ended a 1996 Toyota Camry being driven by a 63-year-old man. The accident occurred around 1:25 a.m.
The 63-year-old victim was pronounced dead due to injuries sustained in the crash. His identity has not been released at this time.
Injuries and Vehicle Accidents
Some car accidents can cause incapacitating injuries or even fatalities. The actions of drunk drivers put everyone else on the road around them at risk. These individuals are acting recklessly and criminally and putting the lives of others in danger. Drinking and driving can have fatal consequences.
Thompson's actions put other people at risk and ended up causing another person's death. This accident shows how serious drunk driving can be. We send our sympathies to the family and friends of the victim. This was a tragedy, and it could have been prevented. We are sorry to hear of this horrible incident occurring. When these tragedies occur, families are left grieving and trying to figure out how to cope with the loss of their loved one. While this is an extremely difficult time, families can also seek to recover assistance so they can begin to grieve the loss and not deal with the stress of paying for some of the impacts.
We know how serious the impacts of some of these accidents can be, and we wish that these tragic accidents did not happen. As we are also involved members of the community, we want our roads to be safe from drunk driving. At the Jeffrey Glassman Injury Lawyers, we know that these accidents sometimes happen and leave victims and families suffering, so we are dedicated to helping victims and their families receive help and assistance.
Note for readers: Information provided in this post is gathered from secondary sources and not independently confirmed for accuracy. Please bring to our attention any inaccuracies that may be included so they may be corrected, or information removed as requested.

DISCLAIMER: Information provided in this post is not intended to be used as legal or medical advice, nor disrespect the victims or families in any way.  We are providing this post for general information on everyday tragedies and presented in a manner to protect and honor the victims and their families. Minor differences can change the outcome of cases, based on jurisdictional laws.  The information provided in this post should not be relied upon as legal or medical advice. We suggest seeking assistance from legal or medical professionals for your personal circumstance, when necessary.