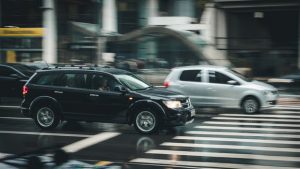 On June 13, a car accident was reported to police in Carver. The Carver Police Department received the call about a multiple vehicle accident that involved at least one person sustaining injury. The call was received around 10:40 am., and emergency crews were sent to the scene quickly afterwards. Upon arriving at the scene, emergency authorities secured the area and directed traffic around the collision.
Several individuals involved in the accident sustained injuries, and they were given medical care at the scene, though their names have not been released to the public. The extent of their injuries is still being determined, and no fatalities were reported. The scene was cleared soon after, and the normal flow of traffic was quickly resumed.
Car Accidents and Injuries
A car accident can happen at any time of day and on any kind of road, and they often occur in the blink of an eye. The impacts of some of these accidents can be quite devastating and have far-reaching impacts. Negligent driving can cause severe injuries to other people as well as to yourself and loved ones. Drivers who neglect to follow rules of the road are putting everyone around them at risk of getting hurt. All drivers need to remember they have a duty of care to the other people around them.
The injuries reported in this accident did not lead to any fatalities, thankfully, but some car accidents can have deadly impacts. We urge all drivers to remain aware of the possible impacts of negligence when behind the wheel. All drivers can help protect themselves and others from potential accidents by following traffic laws. When victims sustain injuries, they have a right to seek compensation for their injuries so they can begin to move ahead with their lives.
We at the Jeffrey Glassman Injury Lawyers know how harrowing some car accidents can turn out to be. We are also members of the community, and we are committed to doing our part to reduce the number of accidents that happen here. We know that, unfortunately, accidents can happen even as we all try to prevent them, so we are also dedicated to helping victims recover and get back to their daily lives.
Note for readers: Information provided in this post is gathered from secondary sources and not independently confirmed for accuracy. Please bring to our attention any inaccuracies that may be included so they may be corrected, or information removed as requested.

DISCLAIMER: Information provided in this post is not intended to be used as legal or medical advice, nor disrespect the victims or families in any way.  We are providing this post for general information on everyday tragedies and presented in a manner to protect and honor the victims and their families. Minor differences can change the outcome of cases, based on jurisdictional laws.  The information provided in this post should not be relied upon as legal or medical advice. We suggest seeking assistance from legal or medical professionals for your personal circumstance, when necessary.