There's a new telephone number that's going to help drivers to get the transportation information they need. It's all a part of the Massachusetts Department of Transportation's (MassDOT) internal OneVoice transition.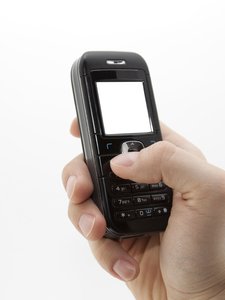 "It's a voice that is focused on the customer. Maybe you don't know your highway district, nearest airport, bus route or what time the local RMV opens. Today, we are telling our customers all that information is just one call away, 857-DOT-INFO," says Richard A. Davey, the MassDOT Secretary.
Our Boston personal injury attorneys understand that the Transportation Reform, launched in 2009, brought together agencies, like MassHighway and the Turnpike Authority. While that was a giant step at the time, we've come leaps and bounds since then. Today, there are four divisions within MassDOT. These divisions include the Aeronautics Division, the Rail and Transit Division, the Registry of Motor Vehicles Division and the Highway Division.
This union has allowed officials with MassDOT to consolidate functions and to save some money. One of the few things that hadn't been consolidated, until recently, was the phone system. This system, the OneVoice phone transition, will result in $420,000 in maintenance savings each year.
The existing customer service line, 617-222-3200, is still working.
We understand how vital it is to make sure you know where you're going, how to get there and how the traffic and weather are looking. The OneVoice hotline is going to help you to get all of this information.
While useful, we're asking drivers not to take advantage of the new technology while they're behind the wheel. There should never be a time when you have to use the phone while driving. If there is something you need to know and you can get it from OneVoice, we are asking you to hand the phone off to a passenger and let them handle it. Keep your attention on the task at hand. If you're driving alone, we're asking you to pull over to a safe area, stop the vehicle and then continue to make the call.
Every year, there are thousands who are killed in distracted driving car accidents. The main cause of these kinds of accidents is cell phone use. As a matter of fact, about 20 percent of all of the people who are killed in traffic accidents are killed in a car crash that involved a distracted driver. In 2010, there were more than 3,090 people killed in these crashes. Another 420,000 were injured in these same types of accidents.
As a matter of fact, you're 4 times more likely to get into a car accident while using a hand-held cell phone. According to a recent Distraction.gov survey, roughly 40 percent of American teens say they have been in a car when the driver used a cell phone in a way that put people in danger.

If you or a loved one has been injured or killed in an accident, contact Jeffrey S. Glassman for a free and confidential consultation to discuss your rights. Call (617) 777-7777 today!
More Blog Entries:
Cash Aimed at Distracted Driving Enforcement in Massachusetts, Boston Personal Injury Attorney Blog, October 24, 2012
Weymouth Motorist Allegedy Flashes Knife During Traffic Dispute, Boston Personal Injury Attorney Blog, September 21, 2012