Bike riding can be dangerous when drivers cause collisions or when bikers are otherwise involved in accidents. While most people are concerned about head injuries after a bicycle accident, a new report indicates that there is also another major risk of bicycle riding: the risk of genital and kidney injuries.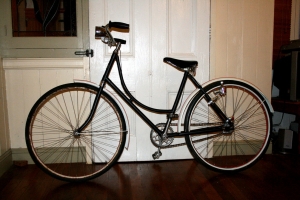 When a bike injury occurs because of a negligent driver or because of a badly designed bicycle, a Boston personal injury lawyer can help the affected victim to pursue legal action. In the case of a kidney or genital injury, the costs of medical treatment, missed work and pain and suffering may be significant.

Bike-Related Injuries Cause Thousands of ER Visits
According to Medical Daily, there were around 4,000 incidents each year in which bicycle accidents resulted in admission to emergency rooms because of kidney and genital injuries. This information was obtained from reviewing records collected by the National Electronic Injury Surveillance System (NEISS) from 2002 to 2010.
The data also showed that about 70 percent of the injuries to the kidneys or genitals occurred as a result of direct contact with the bike as opposed to because the biker hit the ground. In almost half of all injury cases, the injury occurred as a direct result of the top tube that runs between the bicycle seat and the bicycle handlebars.
Children were the most likely to sustain injuries that affected the genitals and kidneys, with 448 out of every 100,000 kids suffering this type of injury as compared with 53 out of every 100,000 adults. However, adults were most likely to have injuries severe enough to necessitate hospitalization. Around 12 percent of adults who visited the emergency room were admitted for treatment while only seven percent of children who came to the ER were admitted. Men were much more likely than women to suffer genital or kidney injury.
The recommendations based on the study were mixed. Some suggested that new public health guidelines be passed or that new consumer warnings be issued. The study provided no concrete ideas for solutions, calling the new paper an "exploratory" study.
Still, the information that it brings to light is important. Bicycle riders need to be aware of this risk so they can take appropriate precautions and get the treatment that they require after an accident.
When a bicycle accident is caused by a negligent driver, the driver may be responsible for covering the cost of treatment for all injuries including injuries affecting the kidneys and genitals. It will also be necessary to determine if defective design of the bicycle exacerbated the risk of this type of injury. If a design defect caused harm to a rider when used as intended, a product liability lawsuit could be filed by an injured rider.
Call Jeffrey Glassman Injury Lawyers for a free and confidential appointment — (617) 777-7777.
More Blog Entries
Gas Explosion Illustrates Danger of Aging Infrastructure, Boston Personal Injury Attorney Blog, March 27, 2014.