During a recent New England ATV accident, a 2-year-old girl was injured. According to the Boston Globe, a 25-year-old father rode with his 2-year-old daughter in front of him and wound up slamming into a tree.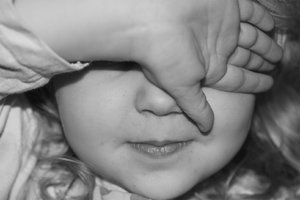 Accident reports indicate that the throttle on the ATV got stuck and forced the ATV to speed out of control. The father and his daughter were thrown directly into a tree. Reportedly, the little girl was not wearing a helmet when the collision occurred. She was taken to the hospital and treated for injuries sustained to her face. The father was also transported to the hospital and treated for leg injuries. Officials are still investigating the accident.
Our Boston personal injury lawyers understand that ATVs can be dangerous for riders of all ages. There should never be a reason to strap a 2-year-old to your ATV. According to ATVSafety.gov, there were nearly 320 reported deaths for ATV accidents in the U.S. in 2010 alone. In addition, there were another 120,000 people injured in these incidents. During this time, nearly 60 of these fatalities were of those who were under the age of 16. Of this young age group, nearly 28,500 of them were young riders. Young people accounted for about a quarter of all riders who were injured in these kinds of accidents and nearly 20 percent of those who were killed.
So why are these vehicles so dangerous? Well, they pack a lot of speed and power and when they're on uneven or steep terrain or when they're operated improperly, accidents can result. Some of the very first ATVs were merely seven horsepower. These days, they can come as high as 500 horsepower.
Most of the accidents and injuries that involve ATVs are in fact high-energy trauma. Still, there are thousands of injuries that officials believe are never reported.
Of those who are required to get medical treatment following an ATV accident, the most common injuries are musculoskeletal, fractures and spinal cord injuries (SCI). As a matter of fact, there was a near 250 percent increase in the number of ATV accidents among young riders in recent years. What's even worse is that there was a more than 475 percent increase in the number of spinal cord injuries resulting from these accidents.
What it all comes down to is that young riders don't have the motor control, the body mass or the strength to handle these powerful vehicles. The younger the rider the more likely an accident and injury. If you have any young riders in your family, make sure they're on an ATV that's specifically designed for their age and their size. Always provide them with supervision and the proper safety gear. And make them complete a rider safety course.

If you or your child has been injured in an ATV accident, contact Jeffrey S. Glassman for a free and confidential consultation to discuss your case. Call 877-617-5333.
More Blog Entries:
Two Young Massachusetts Men Injured in ATV Accident, Boston Personal Injury Attorney Blog, September 11, 2011
Massachusetts ATV accidents, child injuries, targeted by new safety law, Boston Personal Injury Attorney Blog, August 5, 2010