Families for Better Care has given Massachusetts a grade of "B" on the first ever state-by-state nursing home report card. Massachusetts was the 19th best state in terms of the quality of nursing homes on a state-by-state comparison, but unfortunately around one in four nursing homes in Massachusetts was cited for severe deficiencies.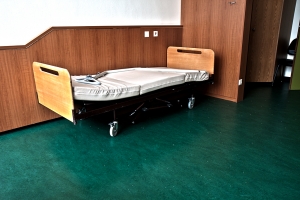 Our Massachusetts nursing home abuse lawyers know that many nursing homes fail to live up to obligations to provide patients with quality care. It is important for those looking for a nursing home for themselves or for family members to do careful research in order to identify an appropriate nursing home environment.

Finding a Safe Nursing Home is Possible
The Massachusetts' state report card produced by Families for Better Care revealed that it is possible to find a safe nursing home, since there were no deficiencies identified in as many as 25 percent of nursing homes inspected. The data on inspections and citations showed that:
77.25 Massachusetts nursing homes had a deficiency of some type.
23.46 percent of facilities had a deficiency defined as "severe."
35.24 percent of in-state nursing homes had health inspections that were above average.
Unfortunately, while the state is above average both in terms of the grade in health inspections and in terms of having a low number of facilities with deficiencies, there are still some significant problems in Massachusetts' nursing homes. One big issue identified related to the ombudsman records. Nearly every single registered complaint– a total of 95.17 complaints– were verified. This earned the state an "F" in this category. Massachusetts nursing homes also got a "C" trade in terms of registered-nurse hours.
The mixed data on the report underscores the need to do careful research before choosing a nursing home to find one of the facilities without deficiencies and with qualified staff.
Tips for Finding a Safe Nursing Home
When looking for a nursing home, you have the best chance of finding a deficiency-free care environment if you:
Start your research and identify a facility before the situation becomes an emergency.
Many people don't do research on nursing homes until they have no choice but to move themselves or their loved ones in. For example, if your elderly mother's dementia has advanced to the point where she is a danger to herself or your elderly father is being released from the hospital with severe damage from a stroke, you don't have a lot of time to research nursing facilities.
While you may not like to think about the issue of giving up your independence or moving a family member into a home, it is better to plan ahead and find a facility in advance that you or your relative will go into if or when the worst happens.
Use the resources at your disposal
The Massachusetts' Department of Health and Human Services provides information on individual nursing homes; state guidelines; and tips for choosing a nursing home. Be sure to check the DOH website to find out about the safety record and complaints made about any facilities you are considering.
If a nursing home has a history of abuse or neglect claims, the information from the DOH can hopefully help to protect your or your loved one from becoming the victim of substandard care in a nursing home facility.
If you have been a victim of Boston nursing home negligence, call Jeffrey Glassman Injury Lawyers for a free and confidential appointment — (617) 777-7777.
More Blog Entries:

Boston Nursing Home Neglect Lawyers Warn of Dangerous Drugs, Boston Personal Injury Attorney Blog, April 27, 2013.