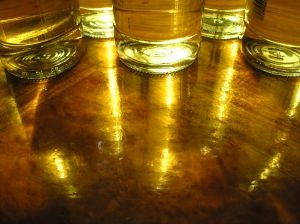 Weymouth, MA (July 10, 2018) – A two car crash in Weymouth, Massachusetts left one person injured and led to the arrest of another. The crash occurred at around 10:00 pm Monday on Federal Street.  Weymouth officer Justin Chappell responded to the accident scene.  Officer Chappell conducted an investigation into the crash.  One person was injured at the scene and received medical treatment before being transported South Shore Hospital.
The police investigation revealed that the accident had been caused by an impaired driver.  As a result of the investigation, 26 year old Cory Dillon of Weymouth was arrested and charged with OUI – Liquor and Negligent Operation of a Motor Vehicle.   There is no word on the condition of the injured victim at this time.
Massachusetts OUI Accident Attorney
This accident is an unfortunate reminder of the dangers associated with impaired driving.  Whether it is drugs or alcohol, OUI accidents often lead to tragedy.  The worst thing about an OUI accident is that it is entirely preventable.  The person who drives while impaired has made a conscious choice to get behind the wheel of a vehicle after consuming a substance which alters their mental and physical abilities.  The result is increased danger  and exposure to injury for all motorists on our streets and highways.  OUI accidents occur with enough frequency that they have become a very serious problem over the years.
If you have been injured in a Massachusetts OUI case you are entitled to recover for your injuries including: pain and suffering caused by the accident, medical bills, lost wages from time missed at work and potentially punitive damages.  Punitive damages are a special type of monetary compensation which are awarded in cases of extremely negligent or reckless behavior.  Driving under the influence can be an example of this type of behavior and may support a punitive damage award.  You need an experienced lawyer to assist with these issues.
At the Law Offices of Jeffrey S. Glassman, we help injured OUI victims recover the compensation that they deserve for their injuries.  If you or a loved one has been the victim of a Massachusetts OUI crash, give our office a call at 617-367-2900 today.  We offer free consultations and would be glad to assist you.
Note for readers: Information provided in this post is gathered from secondary sources and not independently confirmed for accuracy. Please bring to our attention any inaccuracies that may be included so they may be corrected, or information removed as requested.

DISCLAIMER: Information provided in this post is not intended to be used as legal or medical advice, nor disrespect the victims or families in any way.  We are providing this post for general information on everyday tragedies and presented in a manner to protect and honor the victims and their families. Minor differences can change the outcome of cases, based on jurisdictional laws.  The information provided in this post should not be relied upon as legal or medical advice. We suggest seeking assistance from legal or medical professionals for your personal circumstance, when necessary.