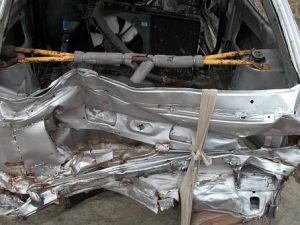 On May 6, a man was rescued by emergency responders and taken to the hospital after a rollover crash that occurred in South Hadley.
Crews including police and firefighters were called to the scene.
They had to use the Jaws of Life to free the man from his vehicle. The identity of the man has not been released at this point in time.
It is also not known at this time what condition the man is in.
Authorities say that a pole and wires were knocked down because of the accident.
We will update this story if we learn more.
If you've been injured in a car accident that was caused by someone else acting carelessly and are looking to recover compensation, we will stand with and fight for you. We can handle your personal injury claim in Massachusetts, and we are here for you.