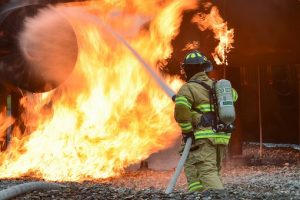 On May 7, firefighting crews from multiple times were called to fight a blaze in Sunderland.
Officials arrived at the blaze at around 9:45 where a fire had broken out inside a piece of equipment at a business on Amherst Road.
Crews were on the scene getting the fire under control.
Aid was called in from surrounding communities including Amherst and Conway.
It appears that no injuries were reported. The fire is still being investigated.
If you've suffered burn injuries in a fire that was caused by the negligent actions of another person or entity, you could seek compensation by filing a personal injury claim. At the Law Offices of Jeffrey S. Glassman, we are here for you. We will fight for you to get the compensation you are owed.